Last Friday 15th was my birthday and as a present I bought the brand new Asus Eee PC 1201N Silver to replace my old Acer Aspire 2003 WLMi. It's been a while since I met this notebook, unfortunately new gadgets tend to take some time to be commercialized in Portugal, and this one wasn't different, although it isn't quite new in other countries, here it's only available since middle December 2009 and it's not yet available in big stores.
For those of you who don't know anything about this netbook yet, below is the list of specs that are commercialized in Portugal (in other countries there are differences in Memory and Storage specs).
Asus Eee PC 1201N Silver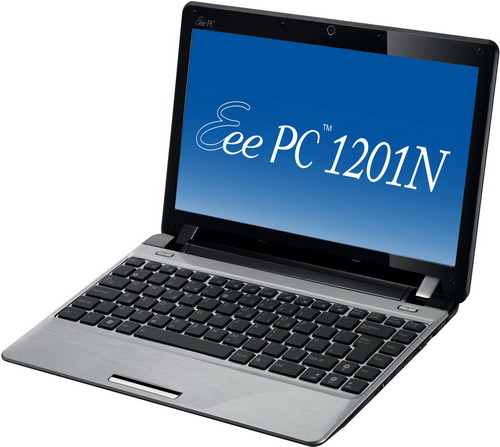 * Display: 12.1 inch, 1366 x 768 pixels;
* CPU: 1.6GHz Intel Atom N330 dual core;
* Memory: 2GB DDR2;
* Battery: 6 cells, 8 hours;
* Storage: 250GB HDD + web-based storage;
* Touchpad: Supports multitouch gestures;
* Graphics & chipset: NVIDIA ION (GeForce 9400M);
* I/O: HDMI, VGA, 3 USB 2.0 ports, SD card slot, mic, headphones;
With this new acquisition I was only missing an external monitor and a keyboard to complete my docking station. Knowing this, my girlfriend offered me an HP w2216v monitor, which is really nice, great design, very shiny and it's colors match perfectly with netbook colors.
HP w2216v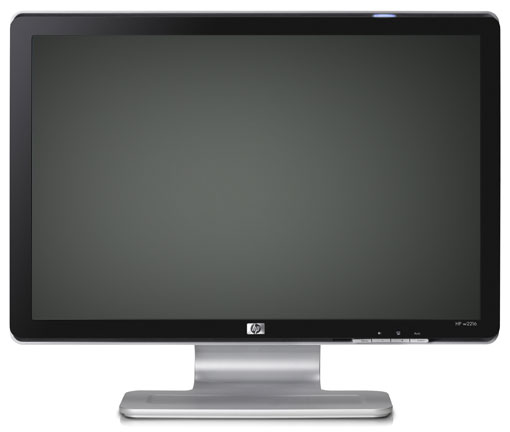 * Display size: 21.6-inch (54.8 cm);
* Display type: TFT LCD active matrix;
* Input terminal: VGA connector;
* Other connectors: 3.5 mm Stereo mini jack input;
* Integrated speakers: 2w per speaker;
* Recommended resolution: 1680 x 1050 @ 60 Hz;
* Contrast ratio: 1000:1;
* Dynamic Contrast ratio: 3000:1;
* Response time: 5 ms;
* Dimensions HxWxD: 18.9×20.5×11.3 inches;
* Weight Unpacked: 19.8 lbs (9 Kg);
Later I added a Mini Eee PC MK Plus Keyboard to complete the set.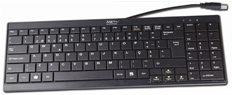 At the moment I'm very happy with all these new gadgets. Unfortunately the only turnoff about this netbook is that by default it brings Windows 7 leaving you without other options, so I had to spend a couple of minutes installing the latest version of Ubuntu. After that everything is working fine, and till now I'm very happy with it.
If you want you can see a couple of photos of my new gadgets here.